Handsome Bighorn Sheep
Smoking Hot Bighorn
Bighorn in Winter Sun
Bighorn Along The Athabasca River
Down To The River
I believe these sheep were out on the river to get a drink of water. They seemed to be a bit nervous about being so exposed to potential predators and soon retreated to higher ground.
Bighorn Sheep Explore the Sandbars
Bighorn Sheep In His Domain
Catching The Scent
Bighorn Sheep Done Wideangle
Bighorn Rams
Following Like A ......Sheep
Sundog and Ram
Ice crystals create rainbow like spectrum in the sky on a cold January day in Alberta.
Meeting of the Minds
Run For The Hills
Escape behaviour in bighorn sheep usually involves running as fast as possible into steep terrain to avoid predators.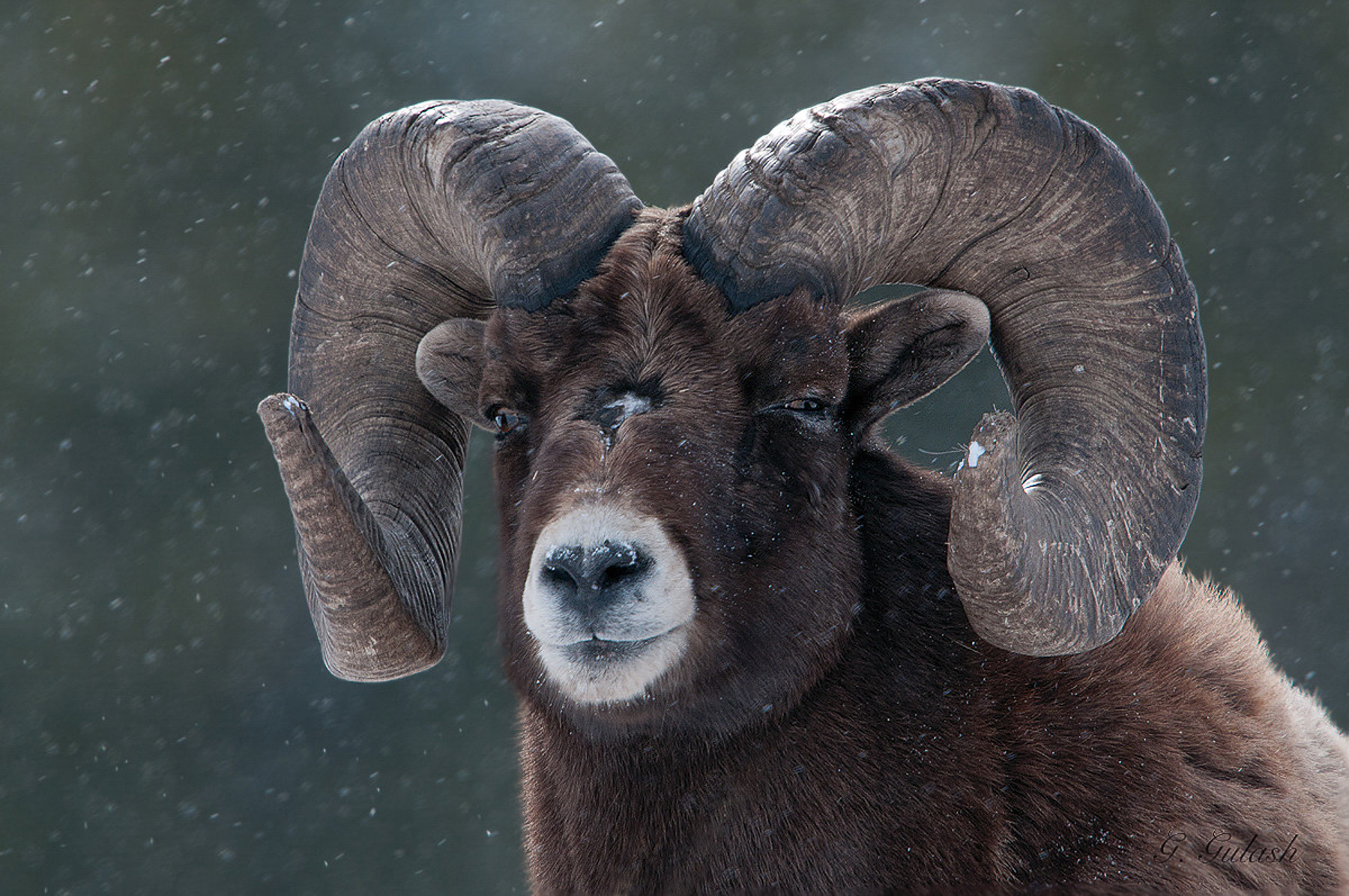 Battle Proven
The bighorn rut in late fall leaves the rams bruised and battered.
A Brief Rest
Ram in Rut
Places To Go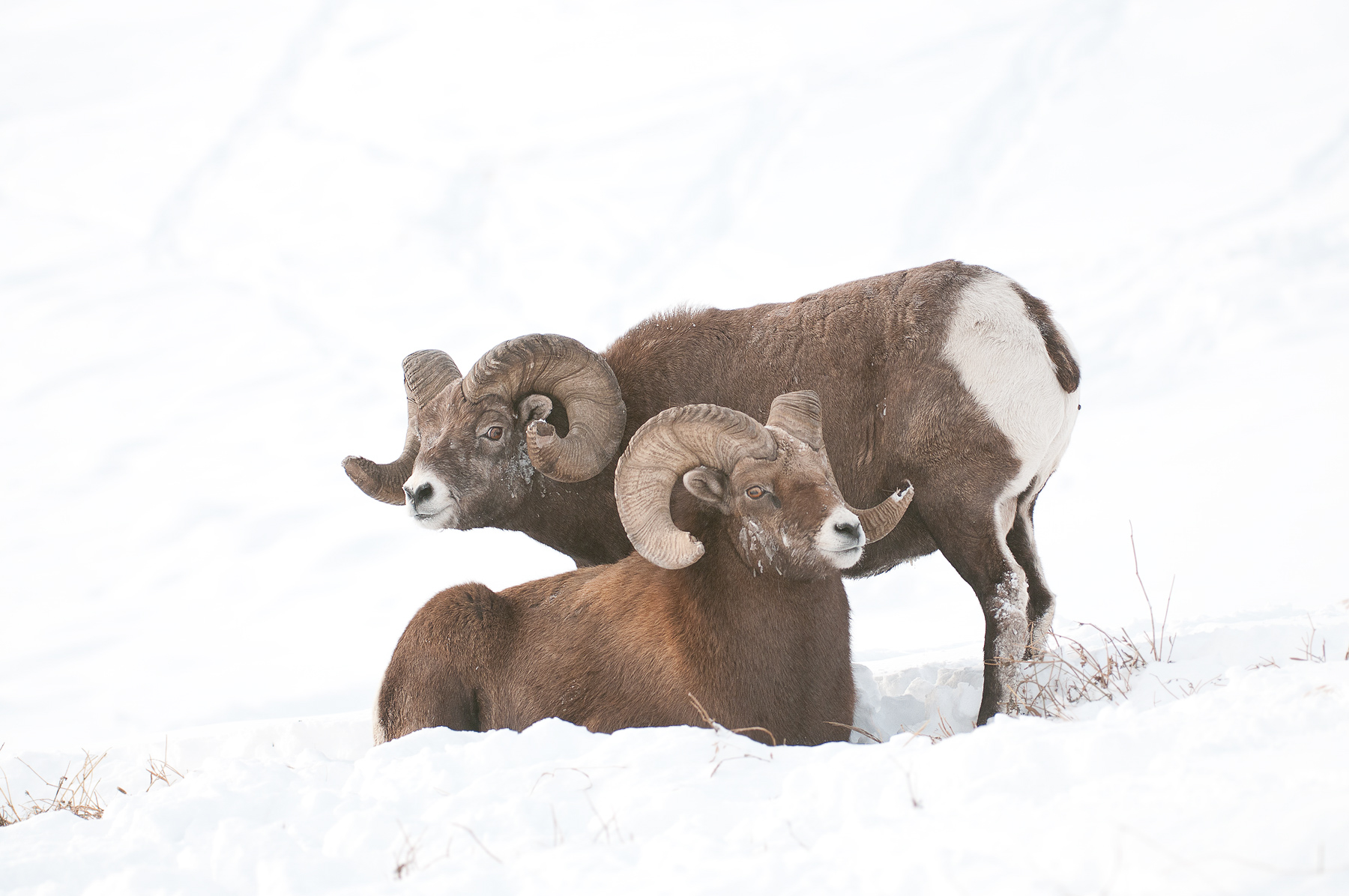 Pair of Bighorn Sheep Rams
Flehmen Response
Breathing through the mouth exposes olfactory glands that are sensitive to the pheromones of ewes in heat.
Impressive Ram
Rocky Mountain High
The Bighorn Rut on a Bluebird Sky Day
Burnished Horns
Direct and To The Point Bighorn Pose
Old Warrior
This bighorn sheep has seen a few battles.
All Hail The King
A Romp In The Snow
In pursuit of a mate, it never ends.
Cold Hard Encounter
Lets Play Follow The Leader
Single file conserves energy when travelling in deep snow.
Love To Run
I have witnessed Bighorn Sheep just start to run for no apparent reason. Sometimes I think they do it for the sheer joy of running.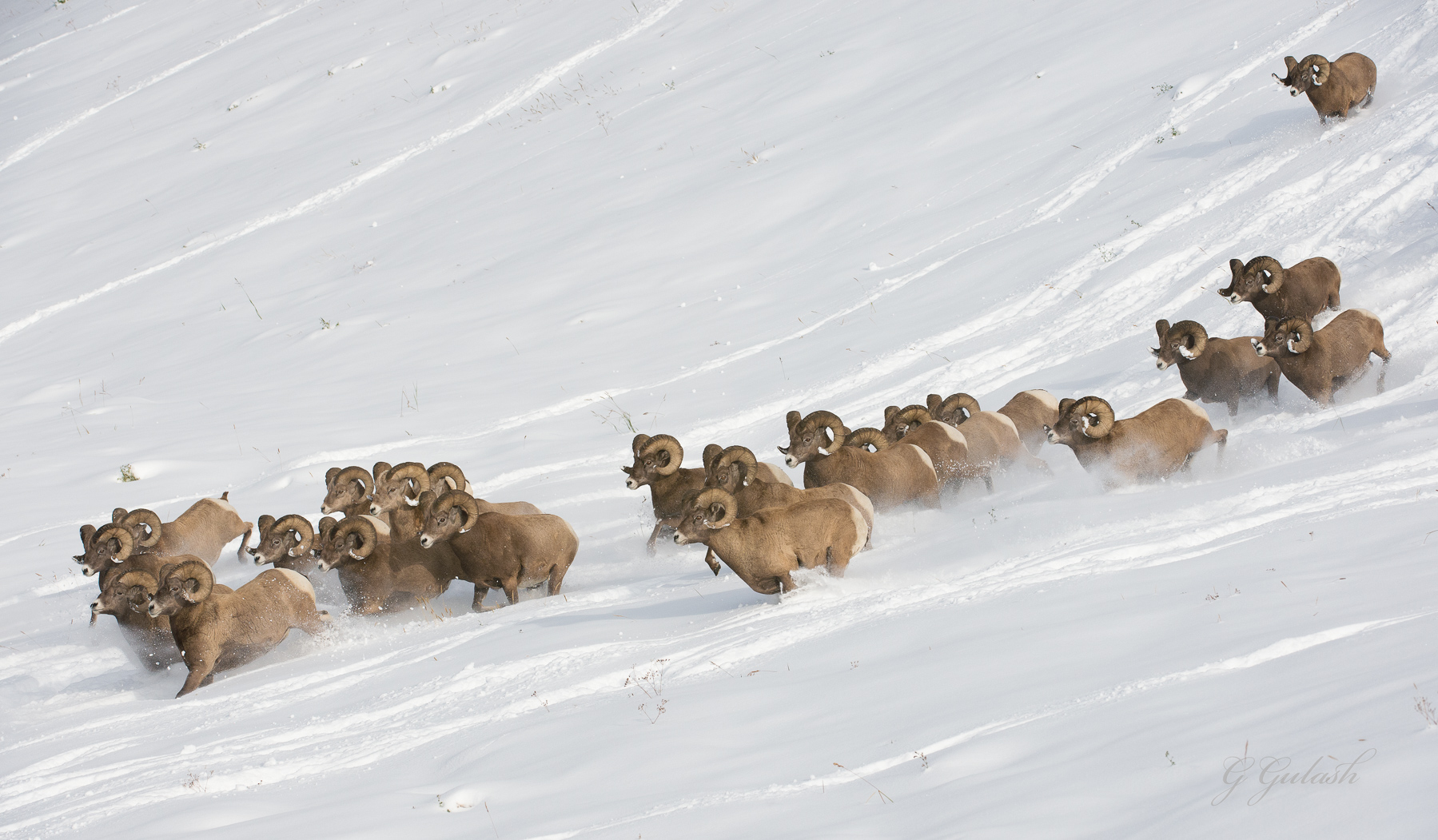 Bighorn Thunder
Bighorn Sheep