Deep Snow, Big Wolf
Wolves
Wolves
These wolves were part of a pack that were hunting deer and elk.
Wolf
Coyote
Coyote
I don't know why this species is persecuted to the extent that it is, makes no sense.
Wolf
Black "Grey Wolf"
Grey Wolves come in a variety of colors.
Litter of Coyotes
Wolf In Snowstorm
Wolf with his Bone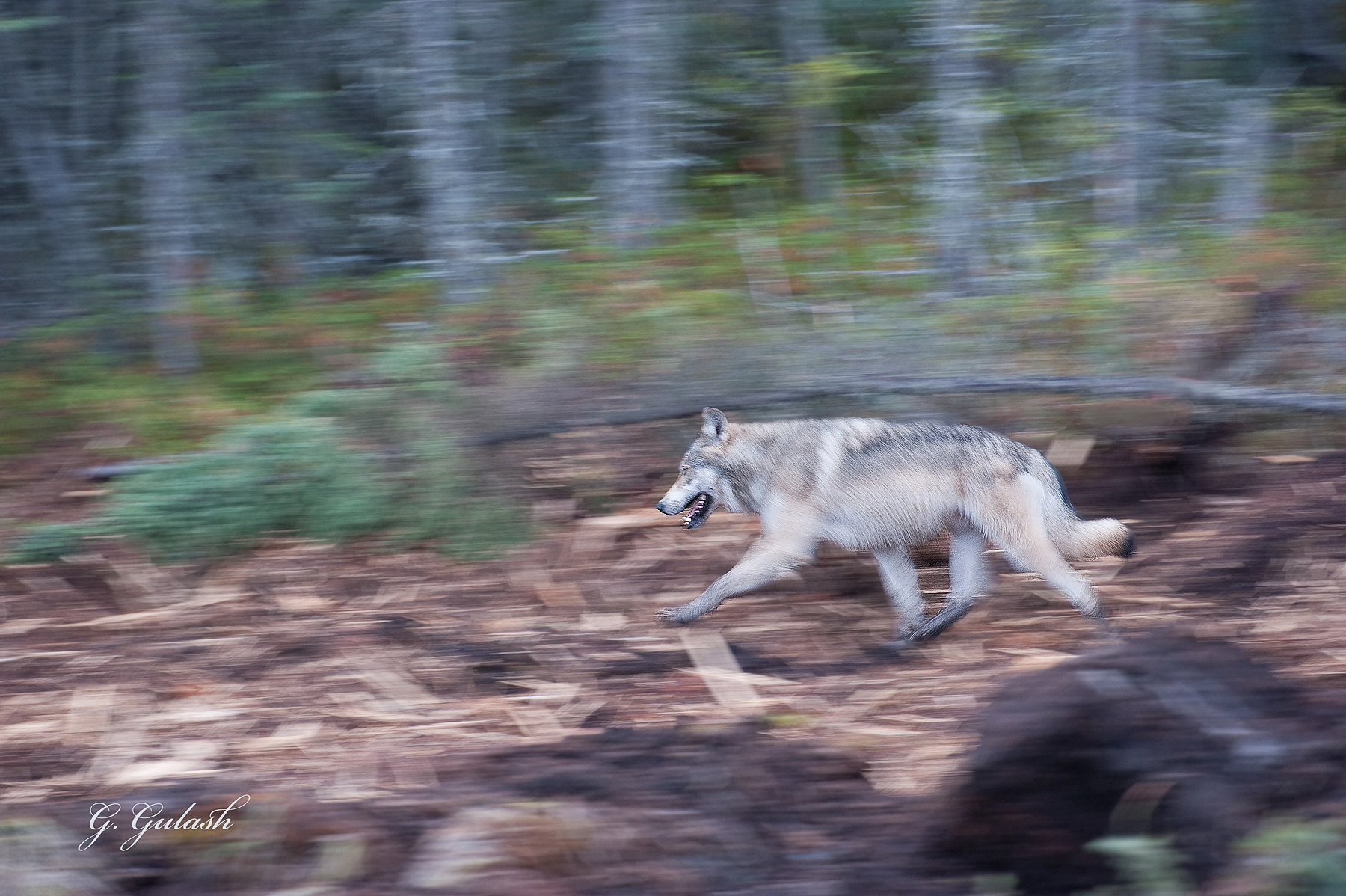 Grey Wolf
Grey Wolf
Coyote Toboggan
I witnessed a pack of coyotes playing and sliding down this hillside for the sheer pleasure of it.
Playful
Coyotes Running
Sibling Rivalry
Pouty Fox
Resting Fox
Coyote Camo
Harsh Conditions
Coyote has found something of interest to eat in frozen winter landscape.
Wolf at -40
The sun had set when I encountered a pack of wolves. The blue cast is consistent with the situation.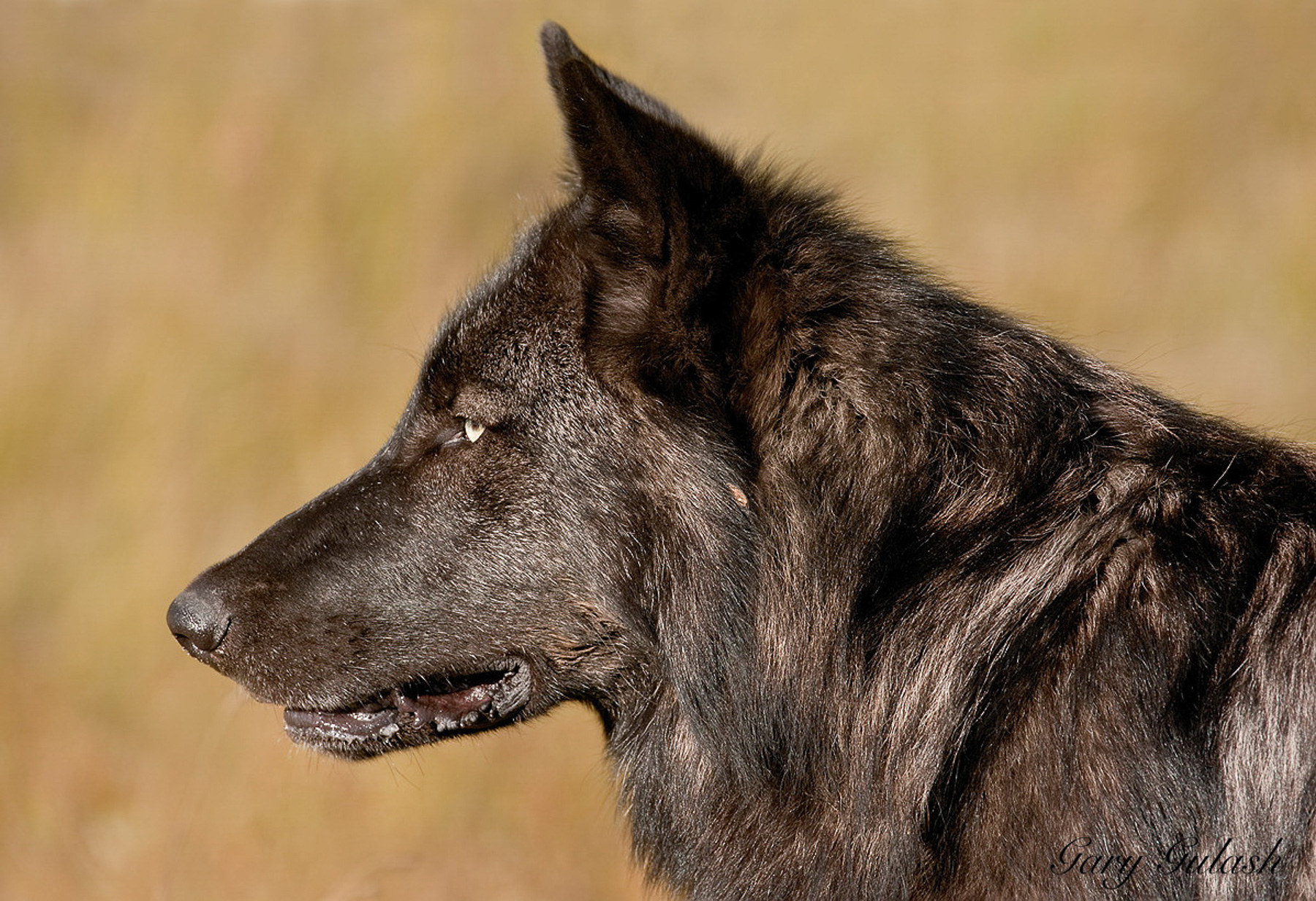 Wolf In Profile
Autumn Wolf
A beautiful grey wolf in the foothills of Alberta on a glorious fall day.
Coyote
Parting shots of the hind end of animals are usually bound for the delete bin, but I liked the sense of fleeting escape I think this image conveys.
Eye Contact
Who knows what an intelligent animal like the grey wolf feels when he looks at us humans.
Cross Fox
A family of cross fox hunted along the roadside for a few weeks one summer; sadly I don't see them anymore.
Coyote Howl
This coyote is so excited about something he is literally floating off the ground.
Panting Wolf
Beautiful wolf, I felt honoured to be in his presence.
Fox Trot
This fox was really moving, he didn't seem to care that I was sitting in my vehicle looking at him.
Cross Fox
Cross Fox Vole Hunting
Red Fox
This fox was struggling in the deep snow. I have seen fox in the same area for several years, interesting how they seem to have preferred areas to den and hunt.
Peak Predator
I witnessed a pack of wolves moving through a well known bighorn sheep hangout. The wolves moved off the Athabasca River, over the flats and up into the rocky highlands before disappearing into the dense forest.
Lynx
Can't decide if this is my favourite predator species, they are all so amazing. I have seen lynx on other occasions but this has been my only good photo opportunity.
Winter Coyote
The river seems to be preferred habitat for coyotes in the winter.
Wolf
Wolf
The deep snow didn't seem to slow this wolf's progress very much.
A Striking Pose
Young Wolf
This wolf didn't seem too concerned about my presence.
On The Move
A quick glance in my direction as this wolf moved past me.
Looking Into An Uncertain Future
Wolves are hunted aggressively, this one just wanted me to take his pic.
Winter Wolf
A beautiful sight to witness a wolf moving through fresh snow in the boreal forest.
Playtime
Great fun to chew on aspen leaves and taunt your sister.
Thick Winter Coat
Ready for a long cold winter with this dense coat
Focused
Predators